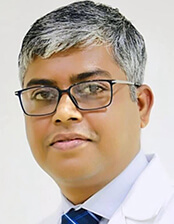 Dr. Ritesh Anand
Delhi
Membership No.: 2016/ND/50
---
About Me
Dr Ritesh Anand is a qualified and reputed plastic & cosmetic surgeon holding the highest
qualifications in the field. He is an expert in plastic & aesthetic surgery and has acquired his
basic medical and surgical training from the most reputed medical colleges of India.
Every individual looking for cosmetic surgery has specific requirements and expectations
from the plastic surgery he or she is planning to undergo. That makes cosmetic procedures
both challenging and interesting. What is important is that one must undergo a surgery
when it is performed by an experienced surgeon who can understand the intricacies of the
surgery in its functional and aesthetic aspects.
Dr Ritesh Anand has an ample and practical experience of more than 20 years in this
challenging field. Having successfully treated numerous patients, Dr. Ritesh Anand is a
leading name in the field of plastic & cosmetic surgeryy. He has been widely acknowledged
for his versatile and patient-centric approach.

---
---