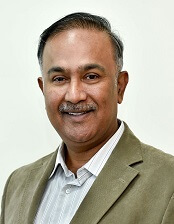 Dr Mohan Rangaswamy
Dubai, United Arab Emirates
Membership No.: 2015/ND/10
---
About Me
Dr. Mohan Rangaswamy had an illustrious medical education from three national institutes of India. After qualifying with MCh, he acquired FRCS and further training in aesthetic surgery.
An experienced and safe surgeon with over 30 years experience, his competence covers the full spectrum of aesthetic surgery in face, breast, body and genital areas, including revision surgery. Having one of the lowest complication rates in the field, he performs most of the surgeries painlessly under local anesthesia with sedation, which benefits the patients with easier and faster recovery.
He pioneered the development of advanced lipoabdominoplasty in 1995 and drainless abdominoplasty in 2000. An early adopter of new technologies in liposuction, fat grafting, energy devices and recently regenerative medicine and stem cells, he ensures a balance between safety with innovation for the best patient outcomes.
He has 15 publications in journals with over 100 conference presentations. As a senior member of ISAPS and IAAPS he contributes to the scientific meetings regularly and is well respected by his peers. 'Anything worth doing is worth doing well' is the motto of this perfectionist.
---
---