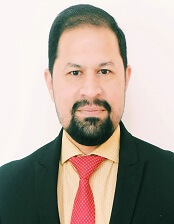 Dr Madhusudana Naik M
Hyderabad India
Membership No.: 2021/TA/05
---
About Me
Dr.Madhusudhan is a plastic and cosmetic surgeon in Hyderabad, with international experience with more than 21 plus years in medical field and nearly 9 years experience in Plastic surgery and cosmetic surgery.
He has been invited to Bahrain by the Oldest and popular hospital American Mission Hospital to establish the department of Plastic Surgery in 2017. Dr.Madhu not only established the department but has taken it to new heights in Bahrain and has performed many Cosmetic Surgeries there.
He travelled to many places like BRUSSELS,GHENT, ISTANBUL, BARCELONA,ROME,DUBAI, GEORGIA and visited many prestigious institutes and Stalwarts in the Plastic Surgery field to learn the latest techniques in Cosmetic Surgeries.
Dr.Madhusudhan returned to India in 2020 with the zeal to serve the people over here in Hyderabad with his abundant international exposure and now catering in both Government and Private setups in Plastic and Cosmetic Surgeries.
---
---