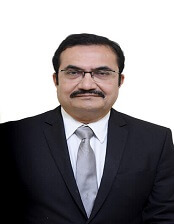 Dr Hirenkumar Bhatt
vadodara
Membership No.: 2017/GJ/15
---
About Me
Dr Hiren Bhatt is the Founder of Nishtha Wellness, Vadodara's leading Plastic Surgery and Cosmetic Solutions practice. He completed his graduation and post-graduation in Plastic Surgery from Government Medical College, Baroda(Vadodara). He is an accredited M.Ch in Plastic Surgery.
Dr Hiren Bhatt is extremely passionate about the Science in Plastic Surgery and equally passionate about the Art it requires to deliver natural-looking results.
Not just Plastic Surgery, Dr Hiren Bhatt went to the USA to specialise in Cranio-facial and Cosmetic Surgery. He trained under renowned cosmetic surgeons, Dr Ian T. Jackson and Dr S.P. Arumugam while in America.
His knowledge, surgical skills and passion for correcting Cranio-facial defects have helped almost 7,500 children to recover from Cleft Lip and Palate defect (a common birth defect) in Vadodara alone.
---
---