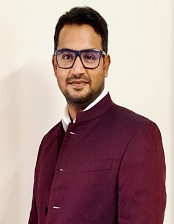 Dr. Aashish Sasidharan
Pala, Kochi, India
Membership No.: 2021/KL/26
---
About Me
Dr. Aashish Sasidharan is a board certified plastic surgeon having done his Mch.Plastic Surgery from prestigious institute Christian Medical College, Vellore.
After graduation he had worked in various well renowned hospitals/ instituitions and had extended his training to gain experiences to regularise it into his current practice for clinical excellence.
He is specialised and experienced in cosmetic surgeries like body contouring, liposuction, abdominoplasty, rhinoplasty, otoplasty, face and neck rejuvenation surgeries, fat transfers, breast reduction and breast augmentation surgeries.
---
---