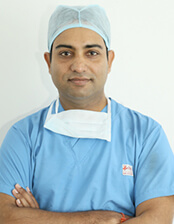 Dr. Mathura Prasad Agrawal
Udaipur
Membership No.: 2019/RJ/12
---
About Me
Plastic Surgery Services :
Reconstructive surgery- For upper and lower limb trauma, post-traumatic and post-dehiscence.
Microvascular and vascular surgery.
Cosmetic procedure (Non-surgical and minimally invasive facial rejuvenation) botox, facial filler, non-surgical facelift and thread lift, fat grafting, scar treatment.
Cosmetic Surgery- liposuction, abdominoplasty (tummy tuck), breast augmentation and breast lift, body contouring, post-bariatric surgery, rhinoplasty, facelift.
Burns management and post-burn deformity correction.
Cleft LIP and palate.
Tumours of skin and face-eyelid, nose, LIP.
Facial trauma- maxillofacial injuries, soft tissue injuries and defects.
Breast surgery- breast reconstruction, augmentation and lift, gynaecomastia, nipple reconstruction.
Vascular malformation- Haemangioma and other birthmarks.
Oculoplastic surgery- blepharoplasty, periorbital rejuvenation.
Miscellaneous- Syndactylae, polydactylae, tongue tie.

---
---